Union Budget : Is It A Leg Up To Our Economy?
By
Saurabh Jain
Finance Minister Arun Jaitley proposed the annual budget for 2018-2019 in the parliament on Feb 1. Though the budget was foreseen to be presented on Feb 28 every year, from the past year it has been announced on the Feb 1 to trap the advantages of early sanctioning of loans and line the tax revenues pursuant to the new measures. This is the fourth last Union budget proposed by the current ruling government before the elections in 2019. Finally, the anticipation for the Annual financial statement has ended. Narendra Modi had given a few hints revealing that it was not going to be much of populist in nature. Meanwhile, the propounded budget upheld a holistic approach on the overall livelihood ignoring the twaddling groups. Highlights on the Union-Budget 2018 The focus has been laid on 'ease of living' for the lower-middle class people of the nation. The finance minister announced the largest healthcare scheme to cover 10 crore families with Rs 5 lakhs for each family. The e-NAM network has already been connected to 470 APMC's out of 585 and the remaining will be connected by March this year. Assurance of lowering the corporate tax has been kept up by trimming it to 25% on companies with turnover of up to 250 cr. Without affecting the comfort of income of the middle class, travel allowance of Rs.40,000 as consolation is allowed as deduction. For the purpose of job creation in rural areas of India, a sum of Rs 14.5 lakh crore is allocated. Rs 1.48 lakh crore is generously set up for renewal and reconstruction of 3600 km rail tracks and 600 railway stations. For the suburban railways, 40,000 cr was announced in the annual statement. Realizing the target of attaining revenue generation through share stake in PSU, the long-term capital gains from equity has been hooked at tax of 10%. Building on 99 smart cities is emphasized along with initiating air connectivity to 56 unattended airports and 31 unattended helipads. Around 55000 cr has been allocated under the MNREGA (Mahatma Gandhi National Rural Employment Guarantee Act). To benefit the small farmers and helping them meet their working capital needs through 'Kisan Credit Cards, Animal Husbandry Infrastructure Development Fund (AHIDF) and Animal Husbandry Infrastructure Development Fund (AHIDF) for financing animal husbandry and fisheries sector. A sum of 10,000 cr is setup for these new bodies. To double the profit and the joy of our farmers Minimum Support Price (MSP) has been declared where the prices of their crops will be 50% more than the cost of their produce, Niti Aayog has been put in place for the same purpose. Amount of 200 cr is proposed for the encouragement of organic farming, organized cultivation, SMEs involved in manufacturing perfumes and essential oils and other related industries. 2600 cr for ground water irrigation under Prime Minister Krishi Sinchai Yojna is allocated for 96 deprived irrigation districts. The Modi's government has initiated in promoting agro-processing financial institution and has doubled the sum allocated to 14000 cr in the Ministry of Food Processing sector. Krishi Sampada Yojana is used as a tool to draw investments in food processing. Enlarged scope is provided to cover irrigational development projects through the Long Term Irrigation Fund (LTIF) organised in NABARD. 11 lakh cr is structured as institutional credit for agriculture for this financial year. A special scheme and a few measures to address the air pollution in the Delhi-NCR region is proposed. Under the Saubhagya Yojana, an aim of providing free electricity connections to households a sum of 16000 cr has been put across under the scheme. Under Swachh Bharat Mission, initiative of construction of 2 crore toilets has been taken up. Under the Right to Education Act, around 13 lakh untrained government teachers will be provided trainings to increase the standards as well as the use of digital boards in the classrooms. Concern for the motherhood is displayed by increasing the maternity leaves from 12 weeks to 26 weeks. Free connection of LPG is offered with a target of increasing from 5 cr to 8 cr for poor women. An estimate of 51 lakh houses in rural areas and 37 lakhs in urban areas will be constructed. The ruling government has proposed to cover 5cr rural citizens with 5 lakh wifi hotspots to provide access to internet. 9975 cr has been allocated for National Social Assistance Programme benefiting the widows, orphaned children, and poor Socio-Economic Caste. Prime Minister's Research Fellows (PMRF) scheme aims in facilitating 1000 B-tech students to do Ph.D in IIT's and IISc expecting to take part in the teaching of higher educational institutions. Funds will be allocated upto 5750 cr for the National Rural Livelihood Mission in current financial year Special attention has been proffered to the senior citizens and pensioners permitting complete dispensation of tax deducted at source on interest collecting of up to Rs 50,000 on post office savings and bank fixed deposits, while expanding tax discount on annual medical insurance premium of up to Rs 50,000 and broadening the extent of tax exemption to Rs 100,000 on healthcare for senior residents. To promote and expand tourism in our nation and for medical emergencies the financial minister has proposed to construct a tunnel under Sela Pass. To magnify the tourists' experience from the Archaeological Survey of India,100 Adarsh monuments will be upgraded. Initiating from the missions, 482 cities and 144 cities have got credit rating and investment grade rating respectively. To bridge the working capital gap of the enormous MSME's, 3794 cr is allocated for the credit support of this sector. For the smooth cash flow of the MSME's, online loan facilities will be revamped. Corporate and public banks on TReDS (Trade Electronic Receivable Discounting System) are to be linked to GSTN. Non-performing assets and stressed accounts will be addressed and measures will be taken to reduce the tax burden. Additional measures will be taken for the effective functioning of Venture Capital Funds and the Angel Investors. Further pushing to the Corporate access bond markets, RBI has circulated guidelines for SEBI to accommodate ¼ th funding needs from bond markets to the corporates. Every individual enterprise will be provided with Unique ID 5G Testbed at IIT, Chennai is going to be inaugurated by the Department of Telecom. Measures are taken to liberalise FDI (Foreign Direct Investments) To link all the stakeholders, National Logistics Portal will be developed as a single online market platform by the Department of Commerce. Including 2 insurance companies 14 CPSEs will be listed on stock exchanges Stirring the economy further, public sector insurance firms namely National Insurance Company Ltd., United India Assurance Company Limited and Oriental India Insurance Company Limited has been merged and listed . Raising disinvestments by 10% from the previous year it is kept moderate at 80,000 cr. Cryptocurrency is given some importance,despite not considering it as a legal tender the government has reacted proactively towards blockchain technology The holding period of LTCG is reduced from three to two years. Exchange fund trade on stock exchanges DIPAM devising offers including debt ETF The Bank recapitalization program has aimed at lending an addition credit of 5 lakh cr to the public sector banks. A policy will be formulated where gold is developed as an asset class, measures for consumer-friendly exchange of gold. Outward Direct Investment (ODI) policy will be revamped for integrated investments. In the presence of the concerned ministers, government will formulate policies, practices for the prices, proper usage of forwards and options market, magnification of warehouse and other strategies related to imports and exports. The much anticipated union budget of 2018-2019 clearly stated that money was doled out to streamline social security, rural areas, infrastructure to benefit the Indian economy. Predominantly focus is to address the rural agrarian crisis in a holistic way. The proposal was put across amidst the opposing groups as the estimated budget was beyond targets.Currently, India is a 2.5 trillion dollar economy ranking as the seventh largest economy in the world. At the moment, the pressing concern is whether the proposed Union Budget will successfully enable India to rank up as the fifth largest economy in the world. This still remains to be the unanswered question in the minds of the citizens.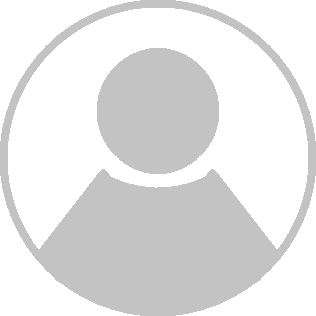 Rated
4.0
/5 based on
5
customer reviews
20
Union Budget : Is It A Leg Up To Our Economy?
News Article
Saurabh Jain
Feb 08, 2018
Finance Minister Arun Jaitley proposed the annual budget for 2018-2019 in the parliament on Feb 1. Though the budget was foreseen to be presented on Feb 28 every year, from the past year it has been announced on the Feb 1 to trap the advantages...
Continue reading