TRENDING BLOG POSTS
What are the current problems being faced by organizations in raising capital?
By Kranthi Tilak Reddy
Raising capital refers to establishing capital from investors or venture capital sources by any firm. When any company wants to be more extensive, it can raise additional capital. Usually, extremely small or small company capitals come from three sources- friends and family, Business Angels and venture capitalists. Medium enterprises most of the times go with debt financing, equity financing and sometimes from the government too. There are many schemes provided by the government for such enterprises which lead to improvising in the economy of India. The methods and processes involved in raising capital for long term and medium term are listed below-       A. Issue of shares Equity shares Preference shares     B. Issues of debentures     C. Loan from Financial Institutions     D. Loans from commercial banks     E. Public deposits     F. Reinvestment of profits The methods and processes involved in raising capital for short term are as follows- Trade credit Factoring Discounting bills of exchange Bank overdraft and cash Above are the most common sources of startup capital for businesses. Every entrepreneur should know the game before being willing to invest their own money and proceed towards implementing business plan. "It's often said, raising money is not actually a success, it's not actually a milestone for a company and I think that's true" - Marc Andreessen We shall now proceed to the discussion of some of the major concerns faced by organizations in raising capital- The current problems being faced by organizations in raising capital   One of the biggest challenges of funding is accepting rejection. Usually, the startup entrepreneurs do not end up with a good response. Investors are really not interested in startup or small-scale industries as they see very less potential. The main trouble that small businesses face while approaching for funds is the problem of uncertainty. Usually, small businesses do not have any past record that investors or lenders can analyse to decide whether or not to provide the small business with the required fund needed for expansion. Usually, small and medium firms have to pay a higher rate of interest in banks as compared to big and established firms. Banks and financial institutions ask for personal guarantees also. The stock marketers tend to lay or attach little value to it because they may not have confidence in small business offers. This will make the firm to issue more number of shares which dilute the firm's earning. It becomes difficult for small businesses to find investors who are willing to invest. Investors are more likely to invest in bigger and more attractive firms. Strategies to resolve the current issues Grants by the government should be given to individuals for a specific project or purpose. There are some conditions which are to be followed for grants to be obtained. Funds from informal network of friends and family members is often ignored as a source of fund for small and medium-sized companies if well harnessed . Venture capitalists provide money to start-ups in the expectation of abnormally high return.
Rated 4.0/5 based on 2 customer reviews
What are the current problems being faced by organizations in raising capital?
Blog
How To Effectively Manage Corporate Treasury?
By Pooja Mawri Intern Writer
Management of an enterprise's holdings and to bring about the firm liquidity and moderating its operational, financial and reputational risk is known as corporate treasury and the person who handles the same is known as "corporate treasurer'. In general, a corporate treasurer handles day-to-day activities related to finance which takes place in the firm. It is the backbone of every successful organization. They are also known financial risk managers. Most of the times, in every organization, the role of the corporate treasurer remains the same. It can be categorised as follows- 1.   Planning and operations 2.   Cash and liquidity management 3.   Funding and Capital markets 4.   Financial and Risk management 5.   Corporate governance 6.   Stakeholders relations Although a treasurer is absolutely a risk management specialist, he also needs to have practical knowledge of corporate support functions such as economics, banking, law, accounting,Forex,Tax etc. Risks can occur from any sources, so it is the duty of the treasurer to avoid such risks and always  consult a specialist of that field. How to manage corporate Treasury effectively and efficiently 1. Make sure everyday operations are run efficiently: Everyday operations are the basics of what treasury does and if it runs smoothly, the treasurer can concentrate on other strategic problems . 2. Supervise risks effectively: It is very important to understand what can go wrong and then take the action accordingly . 3. Treasury must develop its people: If people at the firm are strong-willed and motivated, all activities related to the corporate treasury can be done more efficiently and effectively . 4. Make sure the organization is funded at all times: The treasurer, more precisely, the corporate treasurer, should always keep in mind to ensure that enough funds are available for the organization at all times. A treasurer should also be aware of how much to fund, when to fund, and how to fund . 5. Annual strategy review: To get the treasury over the next 12 months, annual strategic review is important to give to banks on their performance and to provide guidance to them . 6. Should build healthy relationships: Always maintain a healthy working relationship with banks in good times as the organizations might be needing the banks during bad times. The treasurer should be open to discussing all the business plans and strategies so that the banks come up with the best for the organization . 7. Big transactions should be well planned: While carrying out big transactions, plan things in advance. Cross check every small detail, identify all the issues, forecast probable constraints and take action if necessary. In the aggregate, corporate treasury is the backbone of the organization. It plays a key role in the smooth functioning and value creation of an organization.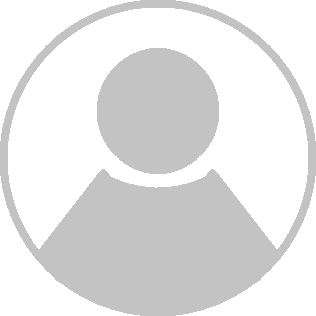 Rated 4.5/5 based on 5 customer reviews
How To Effectively Manage Corporate Treasury?
Blog
10 Useful Tips From Experts In Financial Management
By Pooja Mawri Intern Writer
"Financial management is concerned with raising financial resources and their effective utilisation towards achieving the organisational goals"-  Dr. S. N. Maheshwari Supervision and handling of financial affairs of an organization efficiently and effectively is known as financial Management. In other words planning, organizing, directing and controlling activities to achieve the organisational goals is termed as Financial Management. Scope of Financial Management Here is a quick rundown of the main scope of effective financial management- Financial Decisions: What will be the source of funds? Investment Decisions: Where will the funds be invested? Dividend Decisions: What will be happening to those earnings? A financial decision maker has to take decisions like from where to raise funds and where to invest the funds, for example: fixed assets or current assets, how much profit to distribute and how much will be with the firm which is also known as retained earnings. What does a Financial manager do? Every financial manager has to make decisions with regards to cash management. For example, payment of wages and salaries, bills, creditors, maintenance of stock, raw material etc. Financial manager has to decide to fix funds into reputed ventures so that there is safety on investment and returns as possible. Choice of sources of funds are many, but financial managers choose the sources according to their merits and demerits . A financial manager determines capital formation depending upon the proportion of equity capital a company is processing and additional funds raised by other parties. A financial manager estimates capital requirement. Firm's approximate calculation  should be adequate for the capital required. This will increase the revenue. Financial Manager decides on the net profits made about the dividend declaration and retained earnings which is also known as Disposal of Refunds. Financial manager not only plans but also controls finance. This can be done through many techniques like financial forecasting, ratio analysis etc . Effective financial management is vital for business survival and growth. The following ten tips should help your organization run smoothly- A well-established business plan can take you to where you are and where you want to be over the next few years. It should be in detail how you are going to finance your business and its activities. Monitor of financial position at regular progress of the business should be done. It helps in running your business in a long term . Don't forget to get your payments on time. Businesses can run into major problems because of late payments. Know the minimum daily expenses a business needs to survive and ensure you do not go below this. Keep your accounts up-to-date. Using a good record-keeping system will help you track expenses, debts, and creditors. Plan your finance for business according to it and save time. Always file your tax return on time. If failed, the firm has to pay huge fine and interest, these are unnecessary costs that can be avoided. Become more efficient and control overheads Make sure you have the right amount of stock available at the right time so that your wealth is not tied up . Get the right funding by choosing the right type of finance for your business. It is essential because each type of finance is designed for different needs or business. Tackle problems whenever they arise before it gets too much to handle, so that you can look forward to professional advice as soon as possible. Good Finance Management leads to a greater opportunity to maximize firm's profit in the short term and to grow firm's capital value in the long term.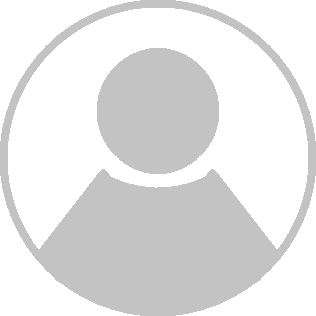 Rated 4.0/5 based on 2 customer reviews
10 Useful Tips From Experts In Financial Management
Blog
How Effective Is Hedging To The Importers And Exporters?
By Piuesh Daga
A smart importer or the exporter opts for hedging to make a sharp-witted move against the currency fluctuations. Basically, it is a cautious initiative to cover yourself from encountering the fear of 'probability of loss'. Whether an importer or exporter business is always initiated with a motive- "PROFIT". There are a few strategies that can aid you to limit your risks to a certain extent and realize profits, 'hedging' is one of them. What is Hedging in Finance? Hedging is one of the proposed actions to mitigate risks and secure businesses from future uncertainties. The price movements of the currencies are unpredictable as the market forces have varied volatility in the global financial stability. When you want to avoid such exposures, "hedging" comes into the picture. Hedging Meaning: It is a strategy with an objective to save the potential profits by freezing the exchange prices for a fixed future date. It is similar to an insurance. Here, basically, the hedger is fixing the price at a certain level to cover the risk of upward and downward movement of prices. There are various types of hedging namely financial instruments like options, currency future contracts, exchange- traded funds, derivatives, etc. Example of Hedging: An Indian importer imports 10,000 apple products from China for 10,00,000 lakhs, the exchange is performed in international currencies absolutely based on the currency movements.The importer hedges at 64.00 USD in the future contracts to protect his payments from appreciation and depreciations of the dollar values. The tenure of the contract is agreed at 6 months from the date of imports. On the completion of the tenure, the exchange rate of dollar lies at 66.00 USD. Here the importer has hedged himself and paid 6,40,00,000 against 6,60,00,000 and retained the loss of extra pay of 20,00,000 lakhs. How hedging improves your business: Overall protection: Hedging itself acts as a shield against currency fluctuations. Using this strategy you can hedge regardless of the upward or the downward movements. The "hedger" is on a safer side and is risk-free until the payments are settled. Better informed decisions: Drafting strategies such as taking long positions in the forward markets and eliminating risks and uncertainties for the transactions settled in foreign currencies is very much important. It helps you understand the expenses, and in turn aids in increasing your business value. Exact value price for import/export: In the case of importers and exporters, the international transaction predominantly depend on the dollar values. Hence, hedging is pivotal for them to cover from the risk of changing currency values. Otherwise, there are chances of losing profits with the adverse currency movements. Through hedging, the importer/exporter is locking the current value for a particular transaction through currency options or future contracts from London International Financial Future Exchange or Chicago Mercantile Exchange etc.(they also allow final exchange rates than a fixed point). Protect you against currency fluctuations: Currency hedging, in essence, is protecting against volatility of the currency either be with the weakening or strengthening of the dollar rates. Hedging example: Say the contract made on a particular date is US $2,00,000, and the dollar rate on the same day is INR 62.00. The payments are agreed to be made after two months. Assume that on the due date, the dollar rate is INR 60.00. The exporter is receiving INR 12000000 instead of INR 12400000, resulting in a loss of 4,00,000. Currency hedging against the contract is preferable here. Bottomline is saved: This practice is better than the traditional ways, here we can usefully freeze the prices which are mutually decided beforehand. The fear of losing money is minimized. If this strategy is understood and executed properly, it will be of great importance in saving business bottomlines. Better business opportunities: Hedging techniques aid in expanding business opportunities as the actions are planned formerly. With a minimal risk of loss, there are diversified choices for suited scenarios.You are ensured to be protected from the market upswings once you enter the contract. The financial markets are uncontrollable, however, it is always better to hedge your business to narrow down faulty losses. Make a smart choice by opting hedging and anticipate profits against unfavourable financial climates.
Rated 4.0/5 based on 3 customer reviews
How Effective Is Hedging To The Importers And Exporters?
Blog
Significance of LIBOR on Borrowing Cost for Buyers Credit
By Saurabh Jain
As we all know, all importers can borrow cheap funds coupled with LIBOR, but ever wondered, how LIBOR affects the cost of borrowing and what happens to capex  transactions LIBOR rates? All the above queries will be answered in this blog. All the foreign currency loans are borrowed either in LIBOR/EBOR; hence any movement in their rates will yield to expensive cost of borrowing in India. Impact of LIBOR on Importers Scenario 1: - If an Indian Importer had availed Buyers Credit of  $100K for 180 Days in the Month of September'17, Client will pay 6ML @ 1.51% , This event is before FED meeting held in Dec'17. Scenario 2: - If an Indian Importer wish to avail Buyers Credit of $ 100K for 180days in the Month of Feb'18, Client will pay 6ML @ 2.03% BC availed in month of September'17 is cheaper by 0.53%, for same tenure and same amount Reason for LIBOR rate increase LIBOR is on move since 2016 due to continued rate hikes from US Federal Reserve. In fact, commentary for this year from US FED Chairperson - Janet Yellen is hawkish too and we can expect 3 rate hikes for FY18-19. Fed still continues to attain a balance between responding to positive news on growth and unemployment that fostered a gradual tightening, while at the same time, signalling caution due to the continually weak inflation readings that have confused policy makers. 25 Bps were hiked on 14th Dec'17, following which LIBOR rates were increased Lowest & Highest LIBOR rates reported in Past 30 Yrs. were respectively on- Oct'15 – 0.32% Mar'89 – 11.06%   Please find the attached historical LIBOR movement for the past 30 years. How to protect businesses from LIBOR movement If exposed to EUR/CHF currency, move invoicing/dealing in those currencies. For Capex transactions, hedge LIBOR rates on the date of borrowing for entire tenure. Evaluate overall cost of funding with Indian lending rate , i.e. net cost post adding forward premiums. You can always reach out to us for more clarity on above @ www.savedesk.co
Rated 4.0/5 based on 5 customer reviews
Significance of LIBOR on Borrowing Cost for Buyers Credit
Blog
Union Budget : Is It A Leg Up To Our Economy?
By Saurabh Jain
Finance Minister Arun Jaitley proposed the annual budget for 2018-2019 in the parliament on Feb 1. Though the budget was foreseen to be presented  on Feb 28 every year, from the past year it has been announced on the Feb 1 to trap the advantages of early sanctioning of loans and line the tax revenues pursuant to the new measures. This is the fourth last Union budget proposed by the current ruling government before the elections in 2019. Finally, the anticipation for the Annual financial statement has ended. Narendra Modi had given a few hints revealing that it was not going to be much of populist in nature. Meanwhile, the propounded budget upheld a holistic approach on the overall livelihood ignoring the twaddling groups. Highlights on the Union-Budget 2018 The focus has been laid on 'ease of living' for the lower-middle class people of the nation. The finance minister announced the largest healthcare scheme to cover 10 crore families with Rs 5 lakhs for each family. The e-NAM network has already been connected to 470 APMC's out of 585 and the remaining will be connected by March this year. Assurance of lowering the corporate tax has been kept up by trimming it to 25% on companies with turnover of up to 250 cr. Without affecting the comfort of income of the middle class, travel allowance of Rs.40,000 as consolation is allowed as deduction. For the purpose of job creation in rural areas of India, a sum of Rs 14.5 lakh crore is allocated. Rs 1.48 lakh crore is generously set up for renewal and reconstruction of 3600 km rail tracks and 600 railway stations. For the suburban railways, 40,000 cr was announced in the annual statement. Realizing the target of attaining revenue generation through share stake in PSU, the long-term capital gains from equity has been hooked at tax of 10%. Building on 99 smart cities is emphasized along with initiating air connectivity to 56 unattended airports and 31 unattended  helipads. Around 55000 cr has been allocated under the MNREGA (Mahatma Gandhi National Rural Employment Guarantee Act). To benefit the small farmers and helping them meet their working capital needs through 'Kisan  Credit Cards, Animal Husbandry Infrastructure Development Fund (AHIDF) and  Animal Husbandry Infrastructure Development Fund (AHIDF) for financing animal husbandry and fisheries sector. A sum of 10,000 cr is setup for these new bodies. To double the profit and the joy of our farmers Minimum Support Price (MSP) has been declared where the prices of their crops will be 50% more than the cost of their produce, Niti Aayog has been put in place for the same purpose. Amount of 200 cr is proposed for the encouragement of organic farming, organized cultivation, SMEs involved in manufacturing perfumes and essential oils and other related industries. 2600 cr for ground water irrigation under Prime Minister Krishi Sinchai Yojna is allocated for 96 deprived irrigation districts. The Modi's government has initiated in promoting agro-processing financial institution and has doubled the sum allocated to 14000 cr in the Ministry of Food Processing sector. Krishi Sampada Yojana is used as a tool to draw investments in food processing. Enlarged scope is provided to cover irrigational development projects through the Long Term Irrigation Fund (LTIF) organised in NABARD. 11 lakh cr is structured as institutional credit for agriculture for this financial year. A special scheme and a few measures to address the air pollution in the Delhi-NCR region is proposed. Under the Saubhagya Yojana, an aim of providing free electricity connections to households a sum of 16000 cr has been put across under the scheme. Under Swachh Bharat Mission, initiative of construction of  2 crore toilets has been taken up. Under the Right to Education Act, around 13 lakh untrained government teachers will be provided trainings to increase the standards as well as the use of digital boards in the classrooms. Concern for the motherhood is displayed by increasing the maternity leaves from 12 weeks to 26 weeks. Free connection of LPG is offered with a target of increasing from 5 cr to 8 cr for poor women. An estimate of 51 lakh houses in rural areas and 37 lakhs in urban areas will be constructed. The ruling government has proposed to cover 5cr rural citizens with 5 lakh wifi hotspots to provide access to internet. 9975 cr has been allocated for National Social Assistance Programme benefiting the widows, orphaned children, and poor Socio-Economic Caste. Prime Minister's Research Fellows (PMRF) scheme aims in facilitating 1000 B-tech students to do Ph.D in IIT's and IISc expecting to take part in the teaching of higher educational institutions. Funds will be allocated upto 5750 cr for the National Rural Livelihood Mission in current financial year Special attention has been proffered to the senior citizens and pensioners permitting complete dispensation of tax deducted at source on interest collecting of up to Rs 50,000 on post office savings and bank fixed deposits, while expanding tax discount on annual medical insurance premium of up to Rs 50,000 and broadening the extent of tax exemption to Rs 100,000 on healthcare for senior residents. To promote and expand tourism in our nation and for medical emergencies the financial minister has proposed to construct a tunnel under Sela Pass. To magnify the tourists' experience from the Archaeological Survey of India,100 Adarsh monuments will be upgraded. Initiating from the missions, 482 cities and 144 cities have got credit rating and investment grade rating respectively. To bridge the working capital gap of the enormous MSME's, 3794 cr is allocated for the credit support of this sector. For the smooth cash flow of the MSME's, online loan facilities will be revamped. Corporate and public banks on TReDS (Trade Electronic Receivable Discounting System) are to be linked to GSTN. Non-performing assets and stressed accounts will be addressed and measures will be taken to reduce the tax burden. Additional measures will be taken for the effective functioning of Venture Capital Funds and the Angel Investors. Further pushing to the Corporate access bond markets, RBI has circulated guidelines for SEBI to accommodate ¼ th funding needs from bond markets to the corporates. Every individual enterprise will be provided with Unique ID 5G Testbed at IIT, Chennai is going to be inaugurated by the Department of Telecom. Measures are taken to liberalise FDI (Foreign Direct Investments) To link all the stakeholders, National Logistics Portal will be developed as a single online market platform by the Department of Commerce. Including 2 insurance companies 14 CPSEs will be listed on stock exchanges Stirring the economy further, public sector insurance firms namely National Insurance Company Ltd., United India Assurance Company Limited and Oriental India Insurance Company Limited has been merged and listed . Raising disinvestments by 10% from the previous year it is kept moderate at 80,000 cr. Cryptocurrency is given some importance,despite not considering it as a legal tender the government has reacted proactively towards blockchain technology The holding period of LTCG is reduced from three to two years. Exchange fund trade on stock exchanges DIPAM devising offers including debt ETF The Bank recapitalization program has aimed at lending an addition credit of 5 lakh cr to the public sector banks. A policy will be formulated where gold is developed as an asset class, measures for consumer-friendly exchange of gold. Outward Direct Investment (ODI) policy will be revamped for integrated investments. In the presence of the concerned ministers, government will formulate policies, practices for the prices, proper usage of forwards and options market, magnification of warehouse and other strategies related to imports and exports. The much anticipated union budget of 2018-2019 clearly stated that money was doled out to streamline social security, rural areas, infrastructure to benefit the Indian economy. Predominantly focus is to address the rural agrarian crisis in a holistic way. The proposal was put across amidst the opposing groups as the estimated budget was beyond targets.Currently, India is a 2.5 trillion dollar economy ranking as the seventh largest economy in the world. At the moment, the pressing concern is whether the proposed Union Budget will successfully enable India to rank up as the fifth largest economy in the world. This still remains to be the unanswered question in the minds of the citizens.
Rated 4.0/5 based on 5 customer reviews
Union Budget : Is It A Leg Up To Our Economy?
News Article
Is "Gift Gujarat" Going To Be India's New Best Friend?
By Kranthi Tilak Reddy
To grease the wheels in the global economic marathon, strategies such as GIFT Gujarat has been brought into existence. It is said to be developing into a platform to showcase India's competitiveness at a global altitude transforming it into a financial zone. GIFT City is the first IFSC (International Financial Services Centre) of its kind in India. What is GIFT Gujarat? `GIFT (Gujarat International Finance Tec-City) is a government plan aiming to provide a high-quality infrastructure to attain a fin-tec developed region, for which it has acquired a land of 359 hectares. This particular land is situated between Ahmedabad and Gandhinagar located in Gujarat. The government of Gujarat is working towards the hitch with an estimated cost of 1300 billion INR for the entire project. The area under construction includes plans of incorporating world-class infrastructure like telecoms, broadband, roads, buildings, district cooling etc. The Government of Gujarat has partnered with Infrastructure Leasing (IL) and Financial Services (FS) as a 50-50 joint venture with Ajay Pandey as the MD and CEO, to develop the central business district as a India's first Global Financial Hub, giving effect to the financial and technological firms to relocate their operations in Gujarat. "GIFT GUJARAT" A MASTER PLAN: The plan was laid out by our Prime minister Narendra Modi, to build best infrastructures to attract FDI inflows and motivate people to set up offices. The proposed plan is said to boost the economy with employment opportunities on a large scale aiming to generate one million jobs by 2025 in the financial as well as technology sectors. An IFSC is favoured with certain tax benefits and an institution for rapid resolution of disputes. The City is in line and deals with the Reserve Bank of India, Insurance Regulatory and Development Authority (IRDA), Securities Exchange Board Of India (SEBI) and a few other financial institutions. SEBI is envisaged to strengthen commodity derivatives tradings limited to non-agricultural commodities and predominantly entice additional foreign portfolio investments. SEBI has stated to settle cash in foreign currency only on determined price on the overseas exchanges.Currency, commodities and equity segments conforming with the SEBI rules are anticipated to get listed on the new exchanges paving way for the introduction of new products. Is It a Real Gift? Gift City Gujarat progress : An IFSC is favoured with certain tax benefits where infrastructure is said to be deficient or exorbitant. GIFT has been successful in creating more than 8,000 jobs and is anticipated to leap +50% yearly aiming at one million jobs including 500,000 direct employment. Bank of Baroda with more than 1500 employees is the largest employer in this business region. It is expected to make use of 62 million square feet of space for its operational purposes. The smart city is intended to be a centre for setting prices on trading instruments like currencies, commodities etc globally. There are about 11 important domestic banks like HDFC, SBI, KOTAK MAHINDRA etc that have already started operations in this region. Their financial transactions have estimated to crossed 8 billion dollars. The GFCI report lists top 15 centers which are predicted to be remarkable in the upcoming years. GIFT has positioned in the tenth place in the latest edition of Emerging Global Financial Centres (GFCI). The business area is planned to be composed of special economic zone (SEZ), grand hotels, integrated townships, sophisticated educational zone, technology parks, stock exchanges and other advanced institutions. Two 29-floor commercial towers are already constructed leading the way for further upgrowth. There are about 100 capital market players and eight insurance companies who have commenced their base in GIFT. On the grounds of reduced taxes for SEZ's, overseas currency loans are easily accessible to the abroad Indian companies and other foreign entities. The IRDAI has issued regulations permitting to set up offices in IFSC GIFT for Indian as well as offshore insurers which were restricted earlier, with a bonus of exemption from GST for export of services. The trading will be done for 16 hours and is made adjustable depending on the market demand, covering Singapore market and closing with London. DRAWBACKS OF GIFT: After the implementations are being made, education has not been streamlined and is getting expensive especially for engineering and medical fields. The land is just 12 kms away from Ahmedabad airport, which imposes a few restrictions on the height of the buildings and structures around this area to keep the flight's path clear. There has also been deliberation on structuring and renewing design of development to fill in the gap of new requirements and the plans. Short-term capital gains taxes on transactions are to be removed to compete with international exchanges operating in IFSCs like Singapore and Dubai. This is because firms without a physical setup in the city making investments in securities, have to pay capital gain taxes. Although there were several discussions on starting an IFSC in Mumbai, currently it is a formidable thought for India. China is the only nation with two international finance centres which were developed with a span of eight years. In a short duration of two years, it has caught the eye of the investors and set to unwind the potential of the country. If the plan is executed in an effective manner and is uninterrupted, it could be cast as a base for syndication of loans for foreign currency and other global activities.
Rated 4.5/5 based on 8 customer reviews
Is "Gift Gujarat" Going To Be India's New Best Friend?
Blog
An Overview of Foreign Direct Investments
By Kranthi Tilak Reddy
We all are aware how indispensable Foreign Direct Investments (FDI) are to boost economic growth on a large scale. Moreover, the foreign capital flowing into any country is also one of the powerful sources for economic development of India as this money is used to establish tangible assets in company. Meaning of FDI: Foreign direct investment is a broad term where an investor from a different country invests money in a business of another country to take economic advantage of expansion, wages, cheap skill set etc. This can be done either by setting up a business with an infrastructure for operations or by the way of purchasing business assets in other countries by the Multinational Corporations (MNCs). FDI example: SAIC Motor Corporation is planning to enter India's automobile market and begin operations in 2019 by setting up a fully-owned car manufacturing facility in India. Types of Foreign Direct investments: Horizontal FDI is where entities carrying on similar activities combine. Vertical FDI is where companies performing different types and stages of manufacturing combine to produce the final product. Conglomerate FDI is the most different one where investments are made in unrelated business, it is challenging as it involves working in a new industry and fresh markets. What are the advantages of FDI? There are a plethora of advantages that a growing economy like India can derive from FDIs. Few of the predominant benefits of FDI are listed here. Source of capital: They act as a source of external capital to the Indian companies, especially growing startups which in turn is beneficial in deriving more revenue. Employment opportunities: Once the infrastructure is set up, the business requires local labour, equipment etc leading to the creation of new jobs. Tax generation: Activities in the factory are exposed to taxes which generate income to the government. The return can be used to build roads, educational institutions and for other domestic economic activities. Globally exposed: Indian domestic companies are accessed to foreign markets and are globally recognised. Technology transfer: Best in practices with economic concepts and technological know-how of the host country as it involves establishing and functioning of a firm. What are the disadvantages of FDI? Like any other investment, FDI also has its own disadvantages. Some of them are discussed below: Profits of small domestic business and supply chains might get affected adversely. Huge MNCs try to monopolise and take over highly profitable companies. Might slightly affect the exchange rates of the currency. Extensive use of precious resources leading to decreased use for domestic purposes. What are Greenfield and Brownfield Investments in FDI? MNCs investing in abroad companies are often referred to as Greenfield investments and when these entities are involved in other acquisitions and merge with foreign firms, they are also known as Brownfield investments. Both of these investments are helpful in driving financial and economic development indirectly. Greenfield investments are said to have a relatively higher impact on a country's economy as it aids in capital accumulation. Whereas, Brownfield investments positively contribute to the transfer of knowledge and influence technology.   
Rated 4.0/5 based on 20 customer reviews
An Overview of Foreign Direct Investments
Blog
Overseas Direct Investments
By Kranthi Tilak Reddy
Introduction: Overseas market gives opportunities to Indian entities to expand and diversify their business abroad by making full utilization of the capacity through an "overseas direct investment" . To put it in simple words, it is an investment done outside India. In recent times, India is making a positive approach towards this pre-eminent step that has seized the global marketplace. Meaning of Overseas Direct Investment: When an organisation invests money abroad by starting a business or either capitalising them, it is known as "Overseas Direct Investments". This business strategy creates branding for an entity as well as helps the Indian entrepreneurs to get global exposure. Overseas Direct Investments can include making investments in Joint Ventures or a Wholly Owned Subsidiary abroad, purchase of shares or private placement in foreign entities etc, but portfolio investments are not included here. Eg: The third largest software service company in India, Wipro will be acquiring US-based cloud services firm Appirio by spending US$ 500 million. Governing body: The Reserve Bank of India is the governing body of the Overseas Direct Investment activities. They draw up the guidelines and look if such investments are in compliance with them. Through the Master Circulars from RBI along with FEMA Act.co the cross-border transactions are regulated and are amended from time to time. http://www.rbi.org.in/scripts/Fema.aspx.   The two different ways an Indian party can involve in ODI  are Automatic route and Approval route: Automatic route: If the Indian parties are exposed to Automatic route while involving in overseas direct investments, they  do not necessarily require any prior approval from the Reserve Bank of India. An Indian party making overseas direct investments whether in a joint venture (JV) or a wholly owned subsidiary (WOS)  needs to approach an Authorised Dealer Category-1 bank with application Form ODI and with other documents for remittances in terms of A.P. (DIR Series) Circular No.62 dated April 13, 2016. After a particular Unique Identification Number is provided instantaneously, subsequent investments can be made in the same JV and WOS. Approval route: Under the Approval route, if the Indian party proposal does not cover the conditions under the "automatic route", then it requires a prior approval from the Reserve Bank of India. This requires an Authorized Dealer Category-1 bank to submit a specific application in Form ODI along with other prescribed documents. Currency restrictions: To make investments in Pakistan, it is permissible only under the approval route. Any investments in Bhutan are permitted to be made in Indian rupees and in convertible currencies, but in Nepal, it can be done only in Indian Rupees. Advantages of ODI: This development has inclined benefits towards drawing better technological know-how to Indian companies. It provides a platform to expand business opportunities across the globe. This facility allows the Indian companies to get direct access to more demanding and extensive markets. Domestic companies can achieve a widespread customer base in the global arena. Recent developments in ODI: Considering the above advantages, the Indian government is rigorously making efforts to combine the domestic economy with the global economy. In accordance with the RBI reports, Indian overseas direct investments in equity, loan and guaranteed issue in the month of Aug 2017 rose up to US$ 1.33 billion as against US$ 1.76 billion in July 2017.  Lately, the UK reported that India stood at the third place as a source of foreign investments for them.   From April 1, 2017, to June 30, 2017, the highest Overseas Direct Investments by India was made in the United States of America, Singapore and Mauritius with 1,341 USD millions (34%), 657 USD millions (17%) and 554 USD millions (14%) respectively. Also, refer RBI master circulars for more information: https://www.rbi.org.in/scripts/BS_ViewMasCirculardetails.aspx?id=8100 For other information get in touch with www.savedesk.co
Rated 4.0/5 based on 20 customer reviews
Overseas Direct Investments
Blog
Significance Of Libor (London Interbank Offered Rate)
By Kranthi Tilak Reddy
History of Libor: Rooted from the early 1980s, LIBOR has an active part in the modern financial markets. In 1986, Libor was officially launched by the "British Bankers", with top three currencies - dollar, yen and the pound sterling.  Before the takeover by IBA (ICE Benchmark Administration) it was known as BBA libor until Feb 1, 2014. SIGNIFICANCE OF LIBOR: The libor rates have a vast spread significance and as it is not just limited to London or Europe. They have more than sixty nations as volunteered members possessing an international scope. This is primarily due to the lowest borrowing rates presented  among all the other financial institutions. The FOREX market is probably unthinkable without libor and its implications in global currency trade. Also familiar as ICE libor or benchmark rate offered by the London interbank, it is predominantly used in Forex markets to serve the purpose of calculating interest rates on various loans across the world. WHAT IS LIBOR? "LIBOR" or Intercontinental Exchange London Inter bank Offered Rate is a reference benchmark rate charged by the banks for short-term debt instruments which includes government and corporate bonds, derivatives such as currency and interest swaps etc.The rates offered are considered as the base price by banks to calculate interest rates. Libor is used as base price+marginal interest cost that help companies to hedge interest rates exposures. HOW DOES LIBOR FUNCTION? It is structured to work in a way where a group of major banks is asked to quote the rate at which they could borrow funds from other banks before 11:00 AM each morning (Greenwich Mean Time). About 35 libor rates are posted each business day and the lowest interest rates are compiled for loans with 7 different maturities for 5 major currencies. Libor can range from overnight to twelve months, but the most quoted is the 3 month USD rate. Basically, libor is calculated on a method called "trimmed arithmetic mean" wherein the extreme values are included.This can be expressed as "LIBOR+X bps", wherein bps stands for 'basis point' and 'X' is the premium charged over and above the libor rate by the lender to the borrower. The publication of benchmark such as libor is beneficial for the bank customers to judge whether a loan rate is competitive in the market. Libor is not prefixed but is based on a questionnaire where selective banks estimate the borrowing rates. LIBOR decides rates on five major currencies  1)CHF(Swiss Franc)   2)EUR(Euro)   3)GBP(Pound Sterling)   4)JPY (Japanese Yen)   5)USD(US Dollar).   Most of the credit agencies, banks and other financial institutions all over the world look up to libor rates to set up their own interest rates. Presently, there are contracts worth more than trillions of dollars which are spread across different maturities to benchmark libor. Other rates are fixed on top of libor. Though it has encountered a number of controversies, its daily borrowing rates continue to be at the top to calculate base for interest rates.
Rated 4.0/5 based on 20 customer reviews
Significance Of Libor (London Interbank Offered Rate)
Blog